Time is far too valuable to spend on tasks that don't require your attention. The key to saving your precious time is automation.
If you've done billing manually, you know how mundane the process is. Businesses, large or small, could finish the entire monthly billing process in 30 minutes by automating their billing.
In addition to saving time, billing automation has wide-reaching benefits to an organization.
Benefits of automated billing:
Efficiency

—Monthly billing is often repetitive and laborious. With the click of a button, all of your vendor bills can be created for the month.

Accuracy

—If you manually create your vendor bills each month, you invite human error. No matter how smart and thorough you are, you will always have an occasional mis-key. Automated billing drastically reduces human error in this process.

Timeliness

—You can easily forget or even run out of hours in the day to create and deliver your bills. Automated billing ensures that your deadlines are met.

Organization

—As your business grows, the organization of bills and related documents becomes increasingly more difficult. Automated billing will help you store all your billing-related records in one simple location.
Can I automate lease billing?
Automated billing is perfect for rapidly growing businesses that perform the billing cycle at regular intervals. Lease billing is a perfect example of this. A lease is billed/paid on a weekly, monthly or annual basis. Automated billing will allow your business to grow without increasing overhead costs associated with the billing cycle.
How to use automate lease billing in NetSuite with NetLease:
1. The monthly accounts payable generates an automated vendor bill that debits the Lease Payable Clearing accounts and tags the related lease. Create multiple bills at the same time by selecting each one and then clicking the Generate Transactions button.

2. The vendor bill is created showing the applicable information from the vendor record and lease record.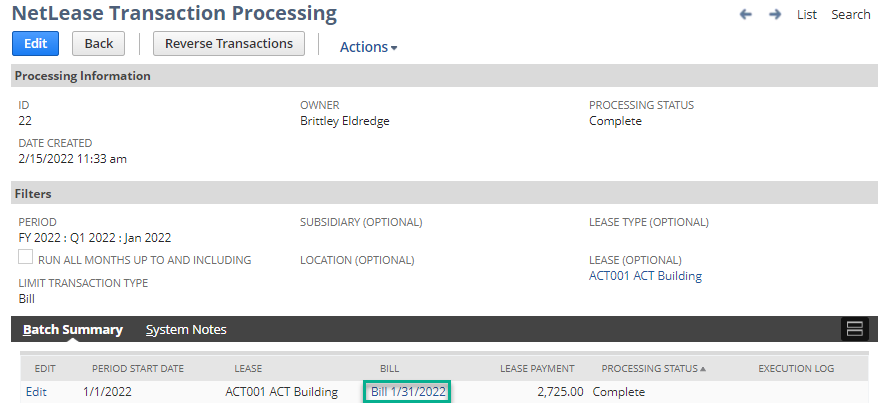 3. The automated vendor bill goes through the accounts payable process the same way a bill created in the regular accounts payable process does. This bill can be seen by navigating to the lease record and clicking the Related Records subtab.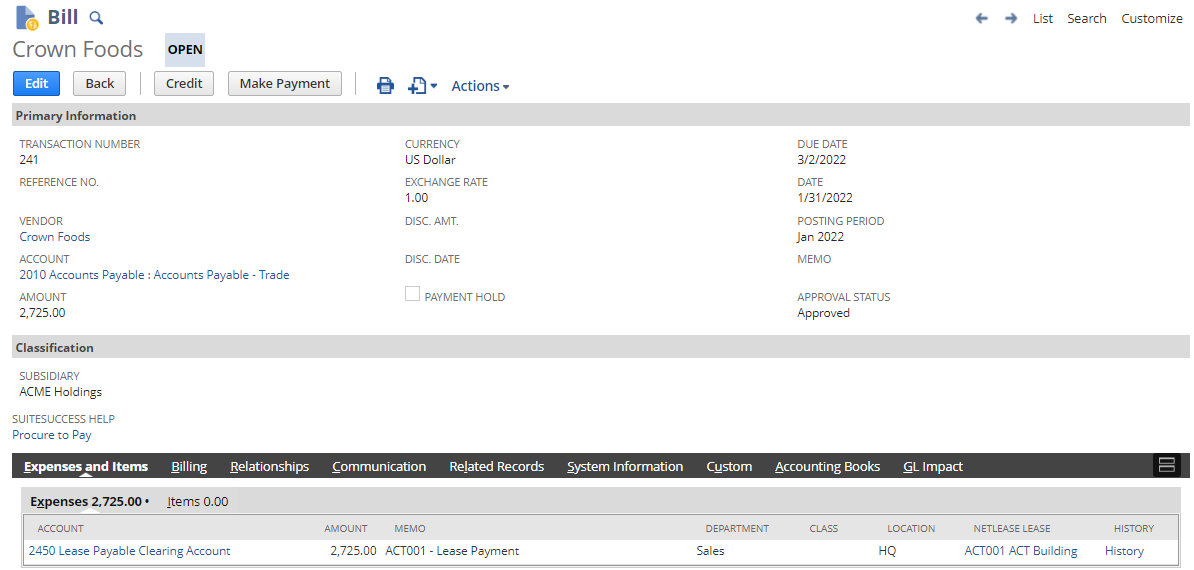 Bottom Line
Automating billing adds value to your organization by making the billing process more efficient, improving accuracy, ensuring timely billing and organizing multitudes of data records. Lease billing is ideal for automation. To automate your lease billing, invest in a software solution that makes it easy.