Managing leases is a key component of operations, regardless of the company's size. It entails overseeing the entire process of renting out real estate or equipment, from negotiating the lease's conditions to collecting rent and other expenses.
Having an effective lease management strategy in place is critical for any business. It helps ensure that rent payments are collected on time. A good lease management strategy can also help save money and improve market performance and compliance with global accounting standards.
This guide will discuss the importance of lease management, the tasks involved, and the benefits of optimizing your lease management strategy. We will also explore strategies for successful lease management, including keeping all your lease information in one place, and ensuring accurate financial reports.
Lease management can be complex, but Netgain has you covered. Book a demo with Netgain today and learn how our software simplifies the process.
What Is Lease Management?
Lease management is the process of managing leased properties and assets. It involves the oversight of leased assets.
Furthermore, lease management is critical for any organization that leases assets, as it helps ensure the organization gets the best return on its investment.
It takes a thorough understanding of the financial ramifications of leasing to manage a lease successfully. It also involves staying informed about changes in the market, such as new rules or tax laws, and comprehending how such changes will affect the firm.



Importance Of Lease Management
Lease management is an essential part of any successful business.
Protects All Parties For Lease-Associated Risks
Lease management helps protect landlords and tenants from the risks associated with leasing.
Lease Management Task
Lease management is a critical component of any successful real estate business. It also includes tracking payments. It's important to track all payments made by the tenant to ensure that the rent is paid on time. This includes collecting the security deposit, late fees, and other due fees.
Benefits Of Optimizing Your Lease Management Strategy
Optimizing your lease management strategy is essential to running a successful business. A well-managed lease portfolio can help maximize profits, reduce costs, and achieve global accounting compliance. Here are some of the key benefits of optimizing your lease management strategy:


Improve Market Performance
Any lease management strategy's success largely depends on how well it can improve market performance. With the right strategies in place, you can ensure that your business can maximize its return on investment and remain competitive.
One of the most effective ways to improve market performance is to stay up-to-date with market trends. Keeping abreast of market trends will help you to identify potential opportunities and make informed decisions about your leasing strategy.
Additionally, staying informed of market trends can help you better understand your tenants' needs and take proactive steps to meet them.
Save Administrative Costs, Including Time And Money
Effective lease management can help you save administrative costs, including time and money. By streamlining your lease management processes, you can avoid costly mistakes, reduce paperwork, and improve efficiency. Netgain has a suite of products to help automate your lease accounting and effectively and efficiently manage your leases.
Automating your lease management processes is one of the most effective ways to save administrative costs. By reducing human data entry, improving tenant communications, and enabling access to crucial documents, automation can help you save time and money.
You can stay organized and current on all of your leases with automation, ensuring you never miss deadlines or payments.
Achieve Global Accounting Compliance
Successful leasing management requires achieving worldwide accounting compliance. To accurately disclose your financial data to stakeholders, you must be in conformity with global accounting standards and have financial records that reflect this. You should ensure that all of your financial records are correct, current, and in accordance with the applicable accounting standards.
A suitable lease management system must be in place to guarantee global accounting compliance. A complete set of tools and procedures for monitoring, controlling, and reporting leasing data should be included in this system. It should also provide the ability to generate financial reports compliant with international accounting standards.
Need help with compliance with global accounting standards? Netgain can help. Netgain helps automate the lease process and ensures leases are accounted for accurately in accordance with lease accounting standards. The reporting feature within each Netgain product helps export the appropriate information for disclosure purposes and makes agreeing the subledger to the general ledger more efficient and effective. Book a demo today to see how our solutions can help you navigate the challenges of applying the new leasing standards.
Obtain More Actionable Insights For Higher ROI Opportunities
A key component of successful lease management is obtaining more actionable insights for higher ROI opportunities. With the right strategies, you can better understand your properties' performance, identify improvement areas, and maximize your return on investment.
Start by gathering data from all of your properties. This data can include occupancy rates, rental rates, tenant demographics, and more. Once you have collected this data, you can use it to create reports that will provide a more comprehensive view of your property portfolio.
You can also use this data to create predictive models that can help you forecast potential ROI opportunities. This can be especially useful for properties with high vacancy rates or low rental rates.
Generate Better Reporting For Increased ROI Potential
Generating better reporting for increased ROI potential is one of the most important aspects of successful lease management. By having clear, accurate, and up-to-date information, you can make more informed decisions about your properties and investments.
This will help you maximize your return on investment (ROI) and increase your overall profitability.
The first step to generating better reporting is to have a comprehensive and organized system for managing your leases. This includes keeping all the necessary documents and records in one place and tracking lease activity and changes. A centralized system will help you easily access the needed data and ensure that all your information is up-to-date.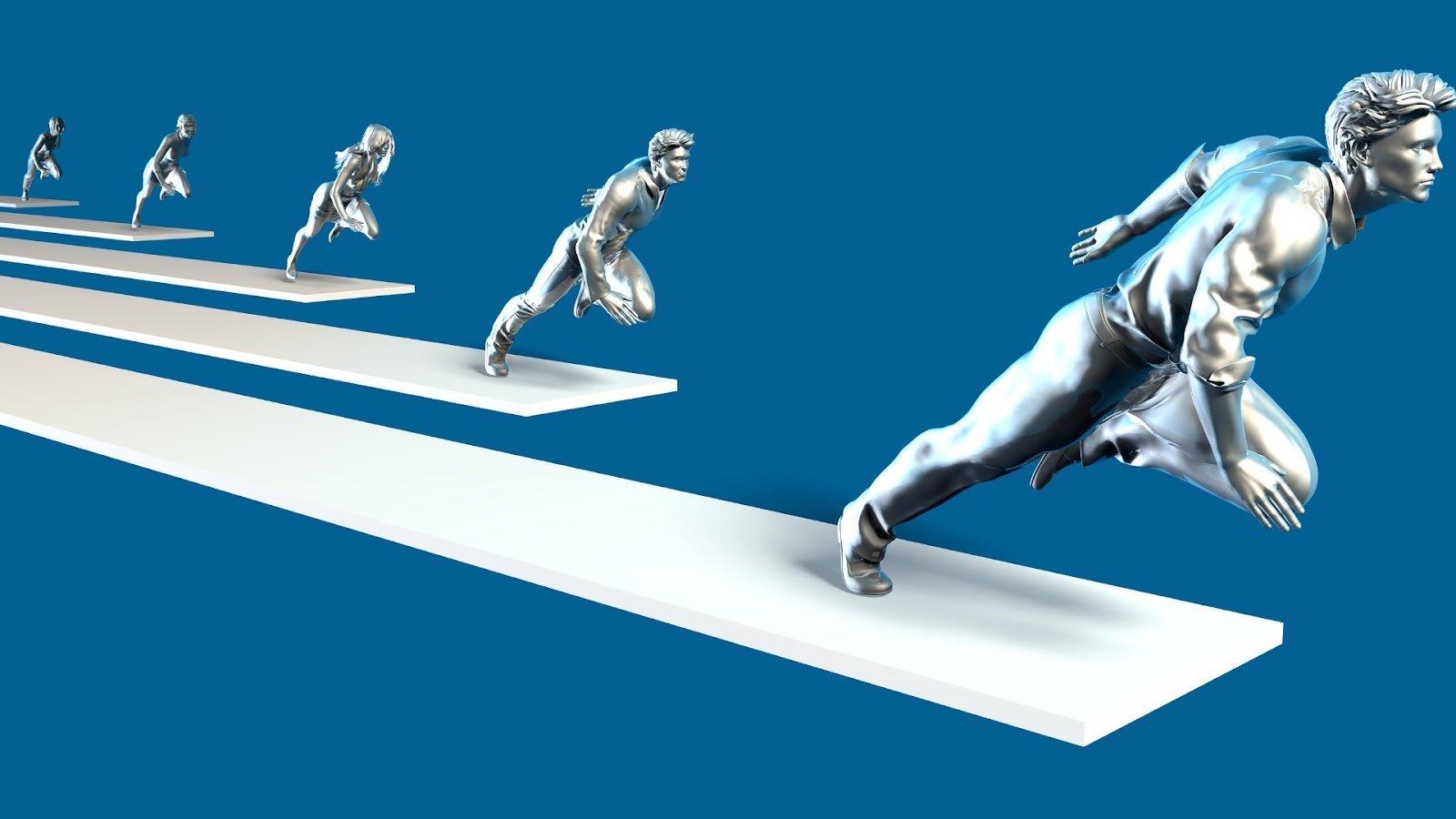 Strategies For Successful Lease Management
Lease management is an important and complex process that requires careful consideration and strategic planning. To ensure the success of your lease management strategy, several key strategies must be considered.
Keep All Your Lease Information In One Place
Lease management software like NetLease and NetLessor by Netgain is essential for successful lease management, as it reduces the time spent on manual processes and streamlines the process of managing leases. Lease management software can store and manage all your leases in one place, allowing you to keep track of all the details, including the lease terms, renewal dates, rent payments, and more.
Also, lease management software can generate automated financial reports. Having your lease information in one centralized place is essential for successful lease management.
Make Sure Your Financial Reports Are Accurate
Lease management is essential for any company to make the most of its investments and manage its resources effectively. It is important to have a thorough understanding of the conditions of the lease, a clear understanding of the accounting process, and a clearly defined system for recording and reporting lease information.
To ensure that everything is current and accurate, regularly review lease paperwork, understand the payment schedule, the length of the lease, any restrictions or limitations, and any additional costs associated with the lease.
Additionally, have a well-defined system for tracking and recording all of your lease payments, as well as any additional costs that may be associated with the lease.
Finally, keep track of any changes to the lease or payment schedule, as well as any additional costs or fees associated with the lease.
Stay Up-To-Date On Market Trends
Staying up-to-date on market trends is essential for successful lease management. To stay informed, one should use market research to understand the market conditions in their area, such as rental rates, vacancy rates, and property values.
Additionally, one should keep an eye on current trends in the leasing industry, such as new regulations and laws that may affect lease management.
Finally, one should follow industry news and updates to stay informed on the latest developments.
Use Software To Make Managing Your Leases Easier
Using lease management software is a great way to make managing your leases easier and more efficient. It can help you stay organized, track important information, and make sure your financial reports are accurate.
Netgain provides a holistic solution to your lease management needs, and you can get started for free. The software can help you keep all your lease information in one place, track lease terms and conditions changes, and manage multiple leases simultaneously.
Final Thoughts
Lease management is an essential part of any successful business. It requires careful management, planning, and execution. Implementing the strategies outlined in this guide ensures your lease management is as smooth and efficient as possible. This will help you save time and money, improve market performance, and obtain more actionable insights for higher ROI opportunities.
Additionally, you can use software to make managing your leases easier, which will help you stay up-to-date on market trends, plan for growth, and generate better reporting for increased ROI potential. With the right strategies, you can ensure your lease management operations run smoothly and efficiently.
Want to learn more? Check out:
FAQs
What is lease management software?
Lease management software is a comprehensive platform that helps businesses manage their leases. It provides a centralized repository for all lease information, including contracts, payments, and tenant data. It also offers powerful analytics and reporting capabilities to help businesses better understand their leasing operations and make more informed decisions.
What makes a good leasing manager?
A good leasing manager is knowledgeable in both the legal and financial aspects. They should be able to understand and interpret complex lease documents while also identifying potential risks and opportunities.
They should also have excellent communication and negotiation skills and the ability to think strategically and develop creative solutions to complex leasing problems.
What is the most important skill a leasing consultant should have?
The most important skill a leasing consultant should have is the ability to understand the needs of their clients and develop solutions that meet those needs.
How much does a lease management cost?
The cost of lease management software varies depending on the features and functionality you require. Generally, a basic program ranges from $50 to $200 per month, while more advanced programs can cost up to $500 or more. Additionally, some software providers may also charge a one-time setup fee.