Creating and maintaining a useful big-picture understanding of rental assets is no mean feat. Assets like vehicles and equipment tend to move around frequently, getting checked in and out from different locations and changing primary users. Traditional management options simply can't capture a useful, real-time image of their complex lives. Add to that the precise accounting needs of assets that generate revenue, and you have a huge time and effort sink for any accounting department. For many organizations, the problem of asset tracking only grows with time.
Instead of throwing more staff hours at the problem, it's time to outthink it.
Simplify Asset Management in NetSuite
The NetSuite-embedded app, NetAsset, already requires zero integration, creates always-accurate journal entries and allows for easy asset creation based on billing. Now, new time-saving automations are available with the add-on, NetRental.
NetRental allows for more detailed asset management and adds abilities like:
Checking in and out

Auto-filtering of available assets

Reporting for the rentals

Starting the revenue cycle with NetSuite sales orders
All of this builds on your asset list that's already in NetAsset to make tracking and managing rentals painless to implement.
Asset Management –

For tracking internal and external assets
Standard Management
Tracking the locations and assigned employees or customers for an asset starts easily enough by adding custom fields to the asset record and updating them manually as the assets move around. But as assets move more often and rentals start overlapping, complexities grow. As more and more assets are added, manual tracking becomes a huge time suck.
NetRental makes it easy to attach a rental type to your assets, which then triggers the assets to show on the new Rental Dashboard page. From there, you can easily see the rental agreements already in place and the asset availability as you filter between different dates and rental types.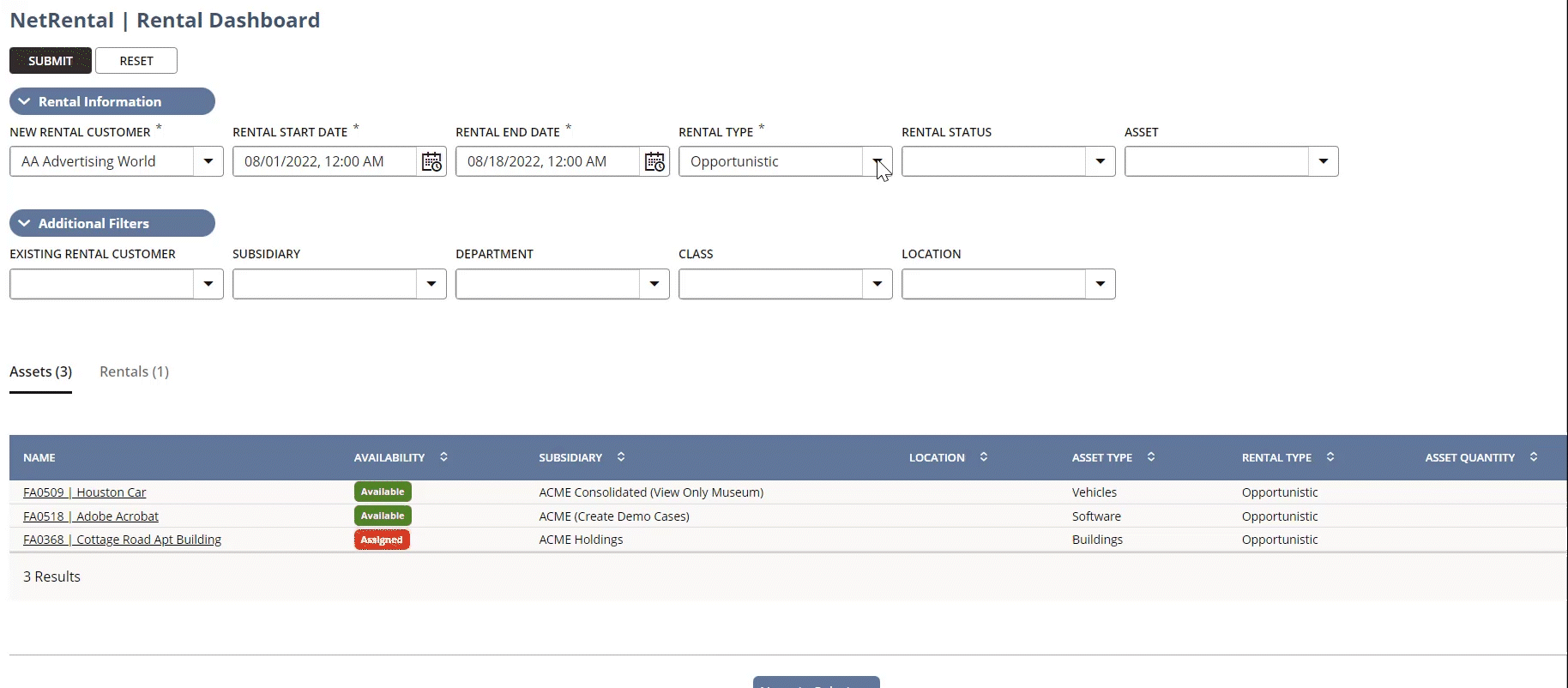 New rental agreements can also easily be created from this page. From the created rental records, assets can be assigned, checked out and checked back in. It's a one-stop shop for your rental agreements and their related assets.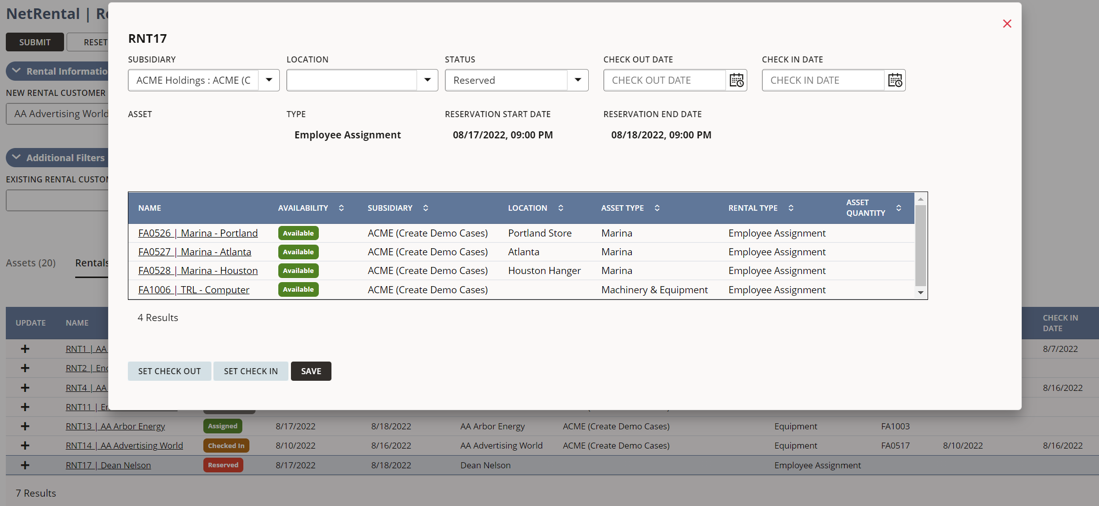 Now you have an easy-to-use platform that's built from your existing asset list to move your assets around.
Barcode Management
Barcodes unlock exciting new automations for NetSuite asset tracking. QR codes or standard 128 barcodes can now bring up NetSuite Asset records and associated rental records and:
Update rental records

Add maintenance information

Add any relevant information

All in real time
By scanning the QR code as the asset goes out and comes back in, your organization can automate the tracking process, a process that's hard to get right manually due to its repetitive and detailed nature. It's easy to implement this system with automated creation and attaching of QR codes to rental records in NetSuite, which you can then print and attach to the actual asset. Please note that some of the barcode functionality requires third parties, but we will help you integrate it.
Revenue Management

– F

or external assets that are rented out for revenue
A benefit of being embedded in NetSuite is the ability to merge NetSuite's native features with the abilities of add-ons like NetRental. NetSuite's extensively built-out billing feature integrates with NetRental to create rental records from sales orders. The expected revenue then goes through the standard process of creating an invoice, sending that invoice to the client and receiving payment.
The rental record lives separately and allows the asset manager to assign an asset record and put the asset through the standard rental process. Having the records separate means the right people are working on the right parts of the process.
A variety of reports can also be generated based on the tracking and revenue transactions we use. AR reports will work like normal, given the use of the sales orders and customer linking. We provide new saved searches that easily identify overdue assets and the number of rental agreements that need an asset assigned to them. NetSuite's robust reporting and built-in dashboards allow us to give you full visibility into all the management aspects you care about when it comes to your assets and revenue.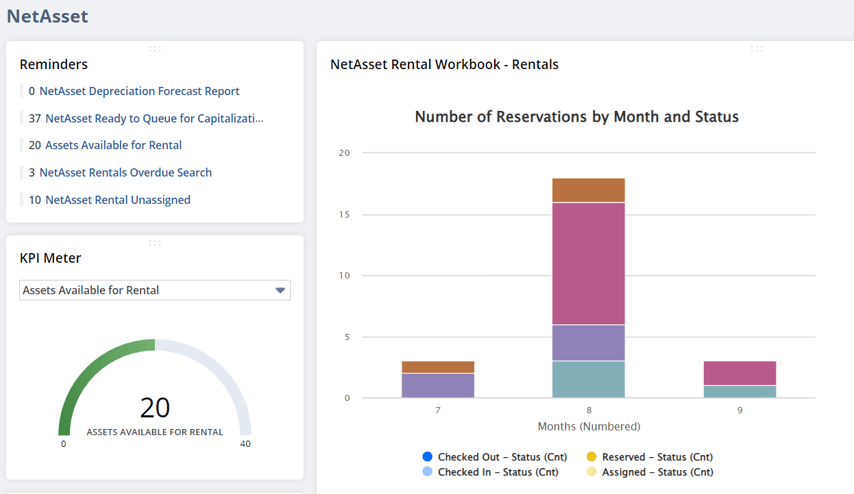 Bottom Line
Whether your assets change hands every month or every hour, tracking assets and their revenue is a daunting job. NetRental helps you track the movement and revenue generated from your assets by automating the repetitive, detailed aspects of rentals.